With Determination Personal Growth Success Can Be Yours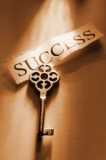 Is it difficult to work on change in your life?
Personal growth success is a great achievement that takes courage and determination.
It's about reaching a point in your life when you know you want more and deciding to change.
It's all about refusing not to give in when things aren't going right.
Trusting and believing that if you stay determined you will succeed and knock down that barrier to your personal growth and development.
I am sure you will relate to the personal growth success story that has been given to me by Dean who is in the United Kingdom.




---
The Time Has Come
If you had asked me a long time ago what I was going to do with my life, I would have told you "I don't know," "I don't care," or "I am not bothered."
If you had asked me what direction my life was going, the answer would still be the same.
I would just plod on with my life as I did every single day. The same routine because I didn't care.
I tried my best to be a good father and grandfather. Tried to be a good husband.
But this year all that changed.
I decided to change my life, to change my routine, to be a better person. I had no-one I could talk to about the things I like to do and the things I want to do, so I started painting again, reading more books, learning more things, taking courses.Those things I am doing for myself, after all those years.
Its my time to heal and mend.
"Why?" you may ask, and I will reply "It's because I have found a true friend."




Copyright Dean
---
Dean's story is what this web site is all about. Personal growth, changing your attitude, motivating yourself to do better.
It's also finding like minded people who can help to give you the confidence you may lack to begin that journey towards your personal growth development.



Do You Have A Personal Growth Thought Or Tip That Will Help Us?
What motivates your personal growth? What helps your confidence? Is there someone who inspires you when you are feeling down?

Are we missing out on something you know that we don't! We would love you hear your thoughts.

Would you like to share your memories or thoughts about areas in life that you feel strongly about?

We hope so!




What Other Visitors Have Said
Click below to read contributions from visitors to this page
Inspirational Stories
Paul's Story
Motivational Story
Go from Personal Growth Success to Homepage
Site Map