Children And The Things They Say
Have you a special story to share about your child?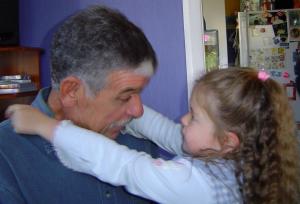 Children can be quite enlightening with the things they say can't they?
I know in the past my son and daughter have said things that still make me laugh when I remember back.
Has yours said something at completely the wrong moment that made you wish you could be swallowed up for ever.

"Granddad do you know what Grandma just said?"

Perhaps your child has accomplished something that has made you happy or touched your heart in a way that you would like to share with Positive Personal Growth visitors?
Whatever it is that your child said or did, we can't wait to hear what you have to share with us! - Why not send us a photo if you have one!



Oh no! You Shouldn't Have said That!
Children sometimes have a great knack of speaking just when we hoped they would keep quiet. Often making us want to curl up in embarrassment.

It is only later that we see the humor in the situation, and find we have been given a good topic of conversation, and certainly something to bring up on their 21st birthday.

Do you have one of these "Oh no why did you say that" moments that you would like to share with our visitors?

Children say the funniest things, often with no idea that they have been funny, and we really would love you to share these special moments with us.





What Other Visitors Have Said
Click below to read contributions from visitors to this page

How To Be A Confident Kid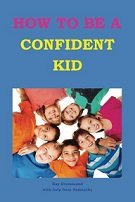 Are you unsure, sad, or scared? Do you sometimes feel nobody likes or wants to be with you? Sam can help you learn how to cope with your problems. When she is confused her Grandma helps her and the advice works. Sam wants to share this advice with you. Discover how to cope when you are feeling unhappy or unsure about things. Sam knows lots of ways to help you become more confident. Thanks to the help from her Grandma she is growing into a happy confident kid. You too can be this way when you let Sam share the help she has been given with you.
This is a must have if you have a child with low confidence issues.

Don't miss out!
BOOK REVIEW: How To Be A Confident Kid.
In my opinion the review of this book can be summed up in one word FANTASTIC. It has been written through the mind of a child for the mind of a child, but in my opinion it is a good read for children of ALL AGES. It answers questions that every child would like to ask but quite a few don't, either through shyness, a fear of being told not to be silly, or else just being ignored.

Thinking back to my childhood years, I was one of those that wouldn't ask and would have loved a book like this to help me through. And just to finish off, I agree wholeheartedly with Samantha WELL DONE GRANDMA.
By Beryl Noble





Childs Personal Development Family Time Childs Self-Esteem Personal Growth Homepage
Go from Children Invitation to Site Map