Can You Guess One Of The Biggest Obstacles To Personal Growth And Development?
One of the biggest obstacles to personal growth and development is you.
Whoa! I bet you didn't expect that, but it's true. You limit your ability by how you feel about yourself.
Another obstacle is your attitude. Your attitude plays a vital part in what makes you who you are.
Do you ever say "I would love to do that, but I wouldn't be able to." You do? Did you give up before you even attempted to try?
How did you know you won't be successful?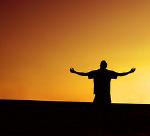 Have you conditioned your attitude by thinking that you are no good at things, so don't attempt to do anything?
Have you tried something once and failed, and now base everything else on this outcome.
You limit your personal growth by not attempting to do what it is you would like to achieve.
I am sure you can see that by doing this you have put up obstacles to personal growth and development.
What if you do fail, what does it matter, you can still try again.
How can you help yourself?
The first thing you should do is try and change the attitude you have of yourself. Your attitude plays a vital part in how you will be.
The problem you have is within yourself. Do you allow your thoughts to limit what you can do by saying you can't? Guess what? You are right, you can't, simply because this is what you believe.
How do you think it would be if you were to decide not to say you can't do something, but say "I am going to do this" or, "I can do this." Wow, think about it, just to voice those words give a feeling of power and confidence don't you agree?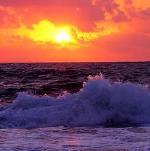 The next time you hear yourself, saying "I can't" why not say "I am going to give this a go" and put this thought into action and do it.
Can you imagine how satisfying it will feel to have done what didn't think you could? If you don't quite manage it the first time, stay positive, and give it another go, and another, if needed, until you succeed.
No matter what it is in life you want to do, never give in before you even try, stay determined, and keep your attitude positive. Your personal growth will blossom, and a new, truly marvelous, confident you will emerge!
Give it a try, don't let one of the biggest obstacles to personal growth and development be you!


With determination you will be confident!
Custom Search



Positive Self Development Attitude Build Confidence Personal Growth Change
Determination Negative Thoughts Build Confidence by Visualizing Get Motivated
Personal Growth Homepage
Go from Obstacles to Personal Growth and Development to Site Map