Family Time: The Glue That Holds Families Together
Family time is an important bonding time. It helps parents stay in touch with what is going on in their kid's lives.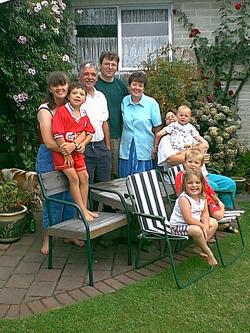 With our busy life styles, finding time for your family can be hard. Most homes these days are two income homes. Kids are booked with activities from school to church to sports. The older the children are, the harder it seems to schedule family time with everyone in one place.
It helps the children bond with each other and their parents. It is a significant element in families that is often pushed off to another time. What qualifies as family time is up to your family.
Not every family can enjoy a trip to Disney or fancy resort. While these are great getaways for the family, they are not the only way to enjoy time with your family. Look for opportunities for everyday family times.
Something as simple as a family dinner is great family time. Though it is often hard to schedule, do this as often as possible. If only a few times a week, it is a great time to gather your children around the table and talk about their day, what is on their minds or things that are happening in their lives or yours.
Even if only one parent can be present, show the children that you care enough to share a meal with them. A bucket of chicken with the fixings, shared together at the picnic table in the backyard, is a great family time.
Find a hobby that parents and children all enjoy. It can be stamp collecting or roller hockey, just something that you all enjoy doing. You can find a new activity or enjoy an older love that you haven't found the time to enjoy lately.
The point is to share that time with family. It can be a hobby that is done at home or one that gets you all out of the house together.
Start walking or working out together with your kids. Most parents have goals of getting fitter. This may include walking, running or working out at the gym. Make this a family activity. Walking and hiking are great activities for the family to enjoy together. It is a great time to talk to your children while you are hiking along. It has the side benefit of sharing and teaching the kids about living healthy as well.
Institute a family fun night. A night at home watching movies, solving puzzles or playing board games is a great time for all family members. Let the kids take turns picking out the games or movies each week. Kids really enjoy these activities and doing them with Mom and Dad is even more fun.
You can turn any activity into family time, if it involves family members. Make a shopping trip a fun family time adventure. Get the kids involved. These can be bonding experiences for everyone. Show kids that you are interested in them and who they are becoming.
Article by:
Aurelia Williams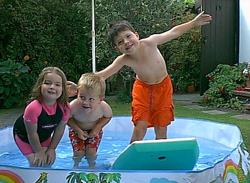 Child's Personal Development
Children's Books
Teens Self Esteem
Connecting with your Teenager
Keys to Greatness
Children
Personal Growth Homepage
Go from Family-Time to Site Map