Children's Books To Help Their Self Development
Children's books and CDs are a great help to those children who may be lacking in confidence, or perhaps worried or scared for no apparent reason.
So many of the problems we have in our adult life first started in our childhood. Often we aren't even aware of what did happen, or what was said to make us the way we are.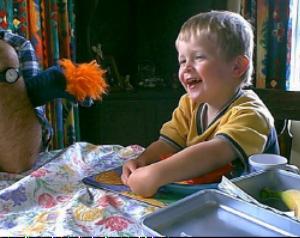 It is important to encourage our children to be confident and sure of themselves.
I have learned how to be positive through the books I have read and the CDs that I now listen to. All aimed at making me into a positive confident person.
I only wish the children's books and Cds that are available now were available when I was a child.
There is so much good information available to help our children become strong confident teenagers. Interesting books and CDs all aimed at helping them to

id=161&kbid=9112&img=seeds.jpg"target="_blank"> grow in strength

and enable them to tap into their full potential as they read the books or listen to a CD.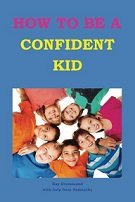 Are you unsure, sad, or scared? Do you sometimes feel nobody likes or wants to be with you? Sam can help you learn how to cope with your problems.
When she is confused her Grandma helps her and the advice works. Sam wants to share this advice with you. Discover how to cope when you are feeling unhappy or unsure about things. Sam knows lots of ways to help you become more confident.
Thanks to the help from her Grandma she is growing into a happy confident kid. You too can be this way when you let Sam share the help she has been given with you.
This is a must have if you have a child with low confidence or self esteem issues. issues.


Don't miss out!
BOOK REVIEW:



How To Be A Confident Kid.


In my opinion the review of this book can be summed up in one word FANTASTIC. It has been written through the mind of a child for the mind of a child, but in my opinion it is a good read for children of ALL AGES. It answers questions that every child would like to ask but quite a few don't, either through shyness, a fear of being told not to be silly, or else just being ignored.

Thinking back to my childhood years, I was one of those that wouldn't ask and would have loved a book like this to help me through. And just to finish off, I agree wholeheartedly with Samantha WELL DONE GRANDMA.




By Beryl Noble
Child's Personal Development Page
Family Time
Teens Self Esteem
Positive Quotes for Grandmothers
Go from Children's Books to Personal Growth Homepage
Go from Children's Books to Site Map