Is Your Child's Personal Development Filled With Praise?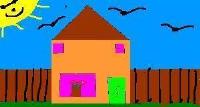 This delightful picture was drawn by Harlee, my great niece.



A child's personal development is not always as positive as it could be. Children need praise, lots of positive praise. They need to be told that they are wonderful little people.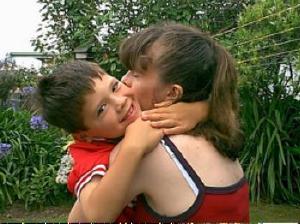 They need hugs, lots and lots of hugs, big bear hugs to make them feel loved - just like us grown ups do!
This will give them an amazing grounding and help them become strong confident adults.
So many of our problems are a result of how we were treated or spoken to when we were growing up. The power of words is amazing.
There is a saying that you may have heard. It is "Sticks and stones may break my bones, but words can never hurt me." I believe this saying is so untrue.
Words can hurt even the most strong of us. Once the words have been spoken they cannot be taken back. Sometimes they may have been spoken without malice or intent to hurt but they do. They can affect a child's personal development for many years to come.
We have to be very careful in the way we speak to our children. To say to a child "You are useless" or "You're not much good at that are you?" can affect a child's confidence and start him believing that he isn't much good at anything. This is so, particularly if they are always criticized, and never praised.
When a child does something wrong why not say "That was a silly thing to do, but you're not silly, I love you." It's easy to say to a child, "Well done, you did really well", and yet some parents don't think to give praise.
Sometimes an adult is quick to say to a child "You could have done better", or "You didn't try hard enough". Dashing the child's expectation of being thought of as having tried his best.
A child's development will thrive on praise.
When you want a child to do better, praise him and say how well he has done. Much better to say that than to tell him you think he could have done better. By letting a child know he could have tried harder or done better, he is getting negative feedback.


To say "Well done, you were fantastic, I can't wait to see you do that again, you were brilliant." These comments can only make the child want to try again and do better don't you think?
Children, like adults, suffer with low self-esteem. Other children can be quite cruel with their comments to each other and if your child is particularly sensitive, he can take this to heart and suffer emotionally.
However, if he has always had lots of praise and positive words from his family, (and trillions of hugs!) the words spoken by the children at school should not have such a powerful effect on him.
Why is this?
Because at home his self esteem and confidence have been built up ten fold by what you tell him. He knows how great he is and most importantly how loved. He will thrive in this loving environment. A child's personal development can never be started too young.

I apologize to any parent of gorgeous daughters who may have read this. It was just so much easier to say he, than keep typing he/she. I hope I am forgiven!


How To Be A Confident Kid:

I have written a self help book for kids. It is available as a paperback book or on kindle. This is a self help book with a difference!
It is written as though Samantha is talking to the child who is reading the book. She is sharing her Gran's advice and solving problems as the book goes along.
Don't miss out!
This book has been written to help children overcome their low confidence issues. Take a look inside the paperback book option to read the first two chapters!
Children's Books
Family Time
Teens Self Esteem
Connecting with your Teenager
Child's Self-Esteem
Positive Quotes for Grandmothers
Children Invitation
Personal Growth Homepage
Go from Child's Personal Development to Site Map